Having grown up in Gambia, in the Sahel region (sub-Saharan) the Sahara was always a looming presence. Once a year, expensive heavily prepared cars would arrive in Dakar, and some would venture further. In the news, there was a constant threat of  "the Sahara descending".  In a nutshell… while I never got to see the Sahara, it was a constant presence.
When I turned 14, I got my first driving license and was unleashed on the roads. I drove to Dakar a few times, and down to Casamance… but as much as I would have liked to, I never ventured North enough to enter the great expanse.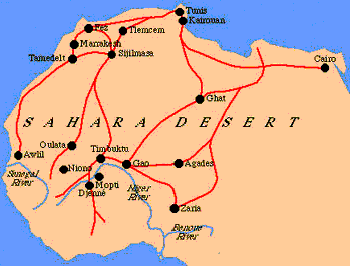 Finally, in 2009, I joined the Timbuktu Challenge… and promptly got hit by a lorry in Southern Morrocco. In December 2010, I went back! This time, in a smaller car (an old Mercedes C180 ). Have a look at the official site for this journey: http://www.TeamBookTwo.com
The challenge was to not just cross the Sahara (and end up in Timbuktu), but also to do so in a £100 banger!
Documents and Formalities:
Fiche (Sahara Fiche) Basically a fiche carries all your details. These speed things up at checkpoints, where all these details will be asked for time and time again. Printing 50 copies or more is advised. Also, it's a good idea to bring copies of your passport(s) (a few) and visas if you already have them.
Morocco:
This is an easy country… might be worth getting a temporary importation form printed out beforehand… might save time at the border!
Morocco Temporary Importation
Keep an eye open for corrupt policemen looking to make a quick buck at "STOP" signs. Refusing to pay is a good option, or tell them you will pay the fine by mail…
Mauritania:
Get a Visa in Rabat, Morocco:
6, Rue Thami Lamdawar
Rabat-Souissi
N33.98064′, W06.83074′
Tel:00212-37656679 / 00212-7656678 /
Fax: 00212-37656680
Apply Monday to Thursday 9-11am, early is best, and collect at 4pm same day. Single entry: 150DH/€15 (quoted in April), double entry valid 3 months about 700DH (6 month/multiple also available). You need 2 photos, a copy of your passport, and 2 copies of this form, (or they will have them there). For photos and copies there is a supermarket at the cross roads about 100 metres away (N33.98217, W6.82924).
Visa Application forms: I've found 4 different ones… not sure which is the most up to date; so it may be worth printing 2 of each. I've heard of times the embassy didn't have copies and people had to wait while copies were made (a day's delay). (Mauritania Visa Form 1)(Mauritania Visa Form 2)(Mauritania Visa Form 3)(Mauritania Visa Form 4). As I drive through, I'll get a scan of the latest version and upload it…
Senegal:
Get help…  Issues with old cars(>5 years), right hand drive, and just about anything….
Gambia:
The Gambia, no problem!
Mali:
The Mali consulate in Rabat (Morocco).
7, Rue Thami Lamdaouar
Rabat-Souissi
GPS N33 58.7′ W06 50.0′
a few doors down from the Mauritanian embassy.
There is also a Mali consulate in Nouakchott, Mauritania
Ave de Palais des Congres
N18°06.48′ W15°58.73′
Two photos and photo copy of passport, 6500UM. Visas issued in as little as an hour.
That said, you can get a visa on entry (15,000CFA) in Gogui.
Mauritannia-Mali crossing at Gogui has changed from previous years. Outside of town, you will pass Mauritannian customs. We got charged 3000 ooguias per car to leave (though I managed to get one car for free as the "travel agent"). After a few miles you will see a barrier in the road, this is the formal border. First there is Mauri immigration, who will ask to see your mauri insurance form and the  random paper you get when you enter (no charges). Next past the barrier is Mali immigration, who will want 15,000 CFA per person for VISAs. They are NOT technically allowed to give you more than a few day visa, and definetly NOT a 30 day VISA. If they do, no problem but you will need to visit a police station before leaving to get an extra stamp. Make SURE you get & keep the receipt for the payment or you'll have trouble at the airport (Sunny is very helpful here if you lost it).
After this, you will need to proceed to the next town (Gogui "real"), where you should visit the customs office (they will chase you in a beat up merc if not) and get some paperwork there. They will try to sell you insurance, just say you already have it and show your UK insurance… they seemed happy enough. Next, visit the police station with:
– VISA in passport
– VISA receipt
– Customs paper with stamps~
and get a further stamp in customs paper which will let you navigate Mali.
Congratulations, you are now free… once you pass another barrier just before the toll "highway" where they'll check everything again.
It is worth noting that if you get to any of these places late, they will "force" you to stay there for the night. We managed to get past the border thanks to a VERY friendly gendarme called "Nok" (ask for him if you get there, he's extremely helpful and has some great Touareg music on his phone. Oh yeah, and he's from Timbuktu). He got us past everything, then got the police station to offer their back yard as a campsite for the night (and then once he left, the customs "impounded" our cars for the night so we stayed there instead).
(Some info from sahara-overland.com)
Anyhow – this challenge is now COMPLETE! Pictures coming soon 🙂
Also, make sure you read the "Stand in Timbuktu" challenge!